Movement in lesson time
Slappuk is an intelligent and interactive system developed to promote play and learning through movement. The system is an active supplement to the schools daily teaching.
By using Slappuk you can :
make your teaching active and interesting
incorporate movement into academic subjects in a qualified way
allow for the different ways in which children learn.
Slappuk recommends itself to two branches in the schools world. First the branch found inside the classroom, and also that found during playtime and physical education lessons, where speed and endurance training may be found. Read more on Slappuk for sport, training and play here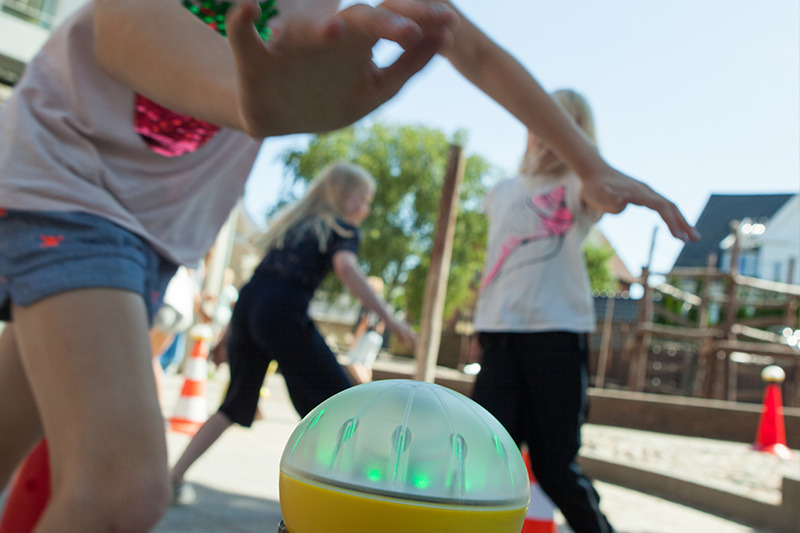 Ready - Steady - Go

Who was fastest over the course? The game can be used in English teaching for example : Say a colour and run to the correct puck.

Slappuk is musical

With the game Xylophone you can make music just like on a real xylophone. You can for example play a known melody alone or with seven others, where all control one puck.

Solve tasks against the clock

Slappuk has an inbuilt RFID reader. This means that you can arrange an orientering run or a learning game against the clock.