Slappuk - play and learning in movement
Slappuk is an interactive play and training tool, which with sound and light reacts to your touch and movement.
Slappuk combines play , movement and learning in such a way that it can be used for teaching in school, training for sports clubs and for fun at home.
Slappuk is a complete system containing all you need to make learning into play, and to make play intelligent.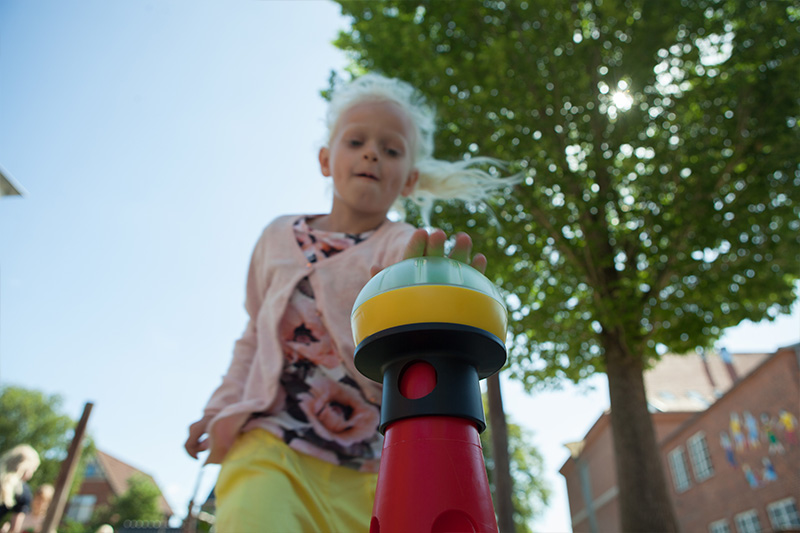 Active learning

Slappuk brings movement into the teaching of subjects such as Mathematics, english or biology. Involvement leads to intelligent play.

Challenging training

Slappuk can be used in all sports and offers new ways to train reactions, speed and co-operation.

What shall we play ?

A number of games which are easy to start with are included. Use them with mathematics, music or ball play. Only imagination sets boundaries on how the games can be played.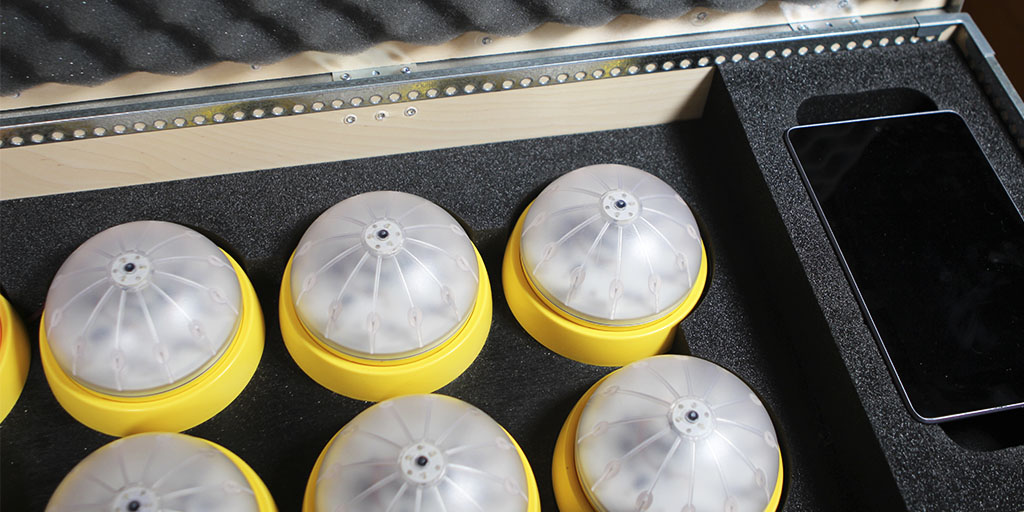 An intelligent case
Slappuk is a complete system. Included are 8 intelligent pucks that communicate wirelessly with each other and with the tablet that controls the system. Everything is included in a case that also functions as a charging station.
Slappuk is always ready to use and easy to take with you.
Easy !

Slappuk needs no technical knowhow. Start the tablet, set the pucks up, and play starts.

Mobile and flexible

Slappuk kan be used more or less anywhere. Find a ferrous metal surface or posts or cones, and set the pucks up.

Robust

slapped is developed and tested to stand everyday use in schools or sports clubs.